Infinity Global League Painting Competition 2023 – SEASON 3 RESULTS!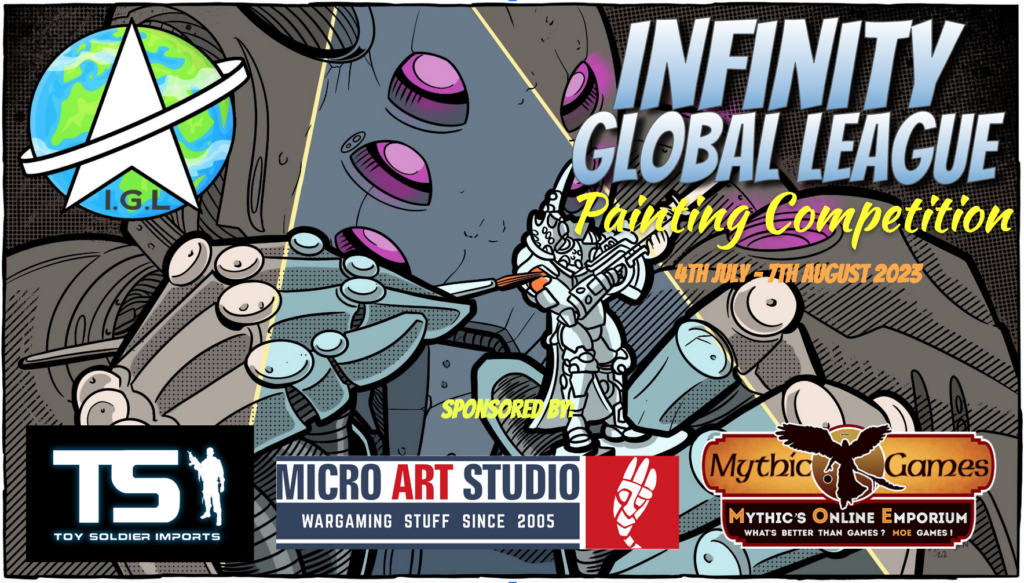 Welcome to the IGL Painting Competition Results show! Below you will see all the wonderful entries into our competition and get to learn who the overall champion is who has won a prized discount code from one of our generous sponsors.
The IGL painting competition is an international event, so we have sponsors from around the world. It works like this: If our champion is from North American, then our friends at Mythic Games will provide prize support. If our winner comes from Australia or New Zealand the lovely folks at Toy Soldier Imports handle prize duties, and if Europe is the home of our champion then Micro Art Studio will be the source of their prize. In this way, no matter which of those three territories you come from, you can receive your prize locally and avoid time consuming and expensive long distance international shipping.
Thanks to our excellent sponsors for supporting this event!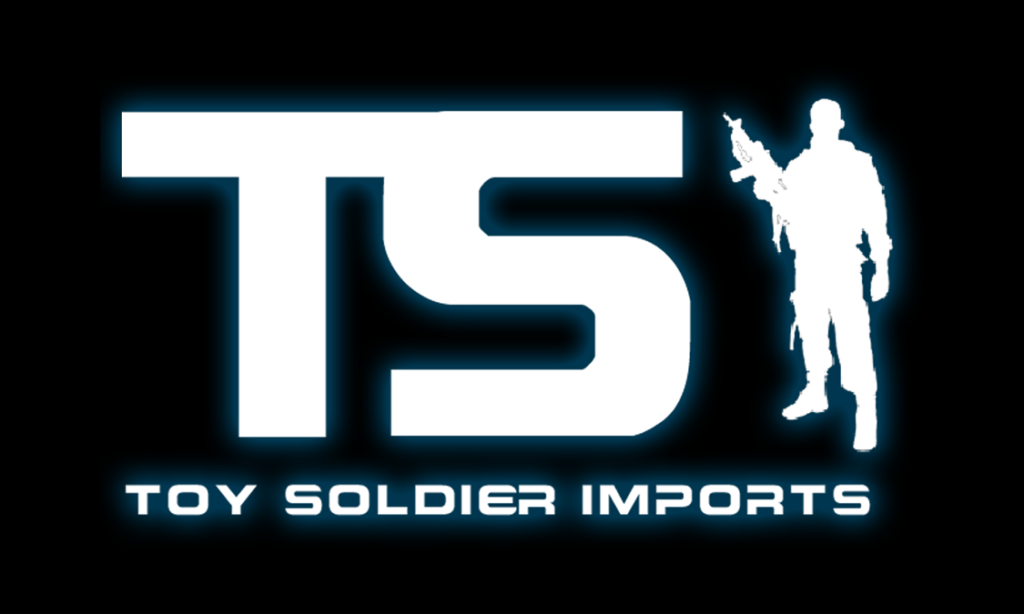 As always the competition is split into 4 silhouette categories: S1/2, S3/4, S5 and S6/8. As is common for the IGL painting competition, we had a lot of S1-2 entries and relatively few from the other silhouette categories; but non-the-less they are all a delight to behold.
If you would like to hear commentary for these images and why they were chosen please check out the soon to be released episode 125 of the WIP12 podcast, in which head judge Diomedes and two special guest judges go through all of the entries and offer praise and critique.
Without further ado lets see the results!
Silhouette 1/2
Drew Meger – The Corey Press: Patchers, Structural Response Team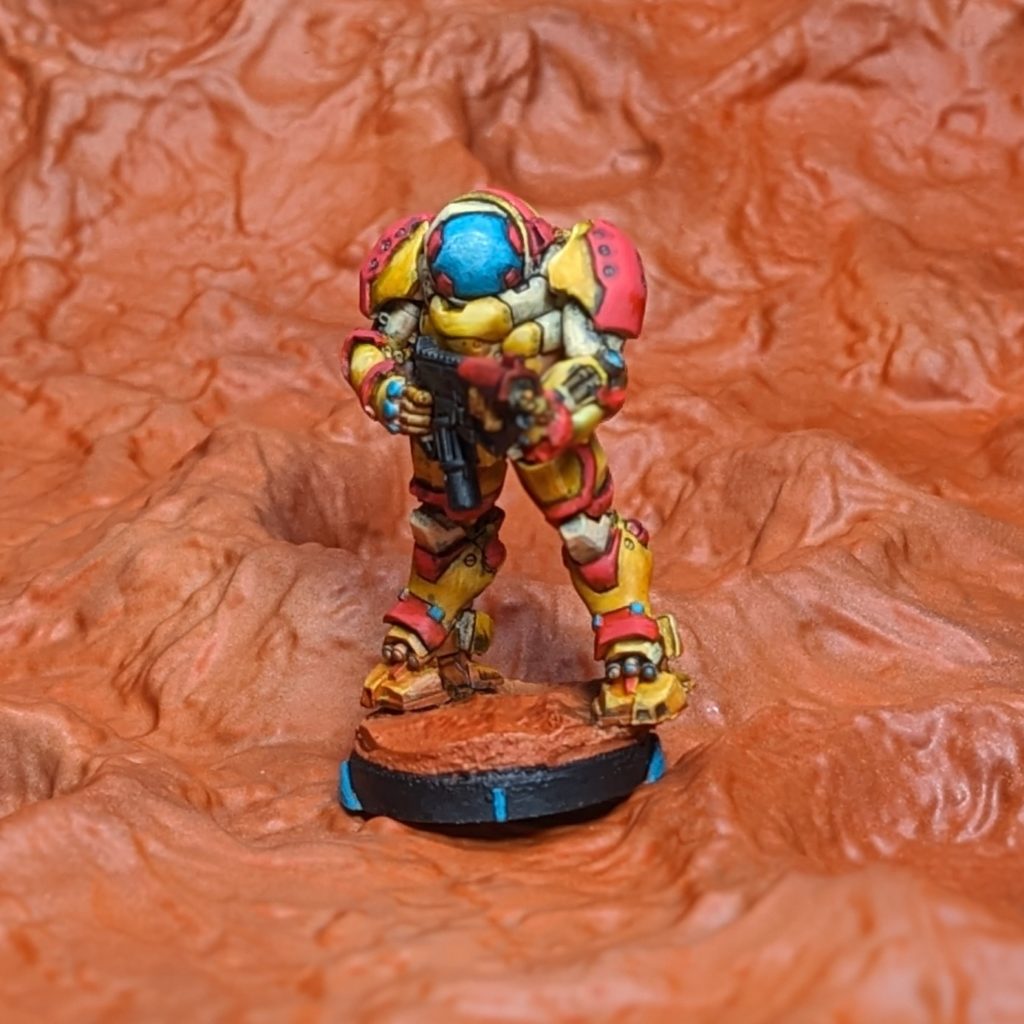 Reto Bosshard/@retobosshard_miniatures – Cadin "Firststrike" Donn, Pointman of the Grenadiers Regiment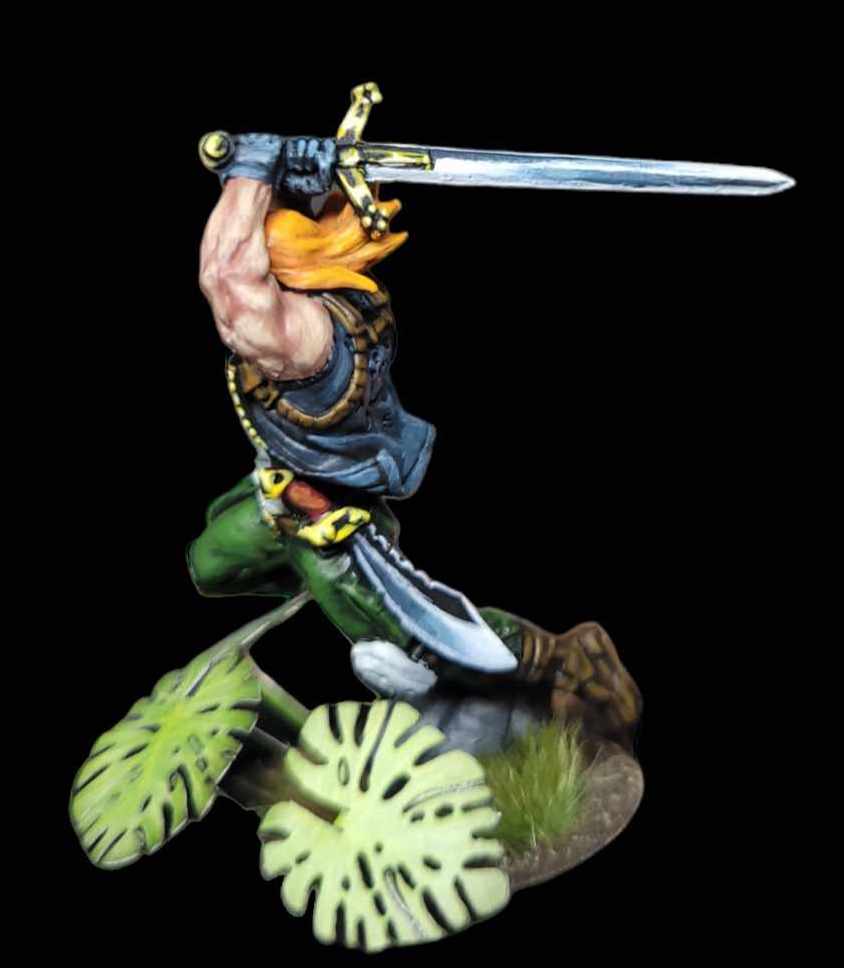 Freek Jan Hamming/fjhamming/@bikesquidminis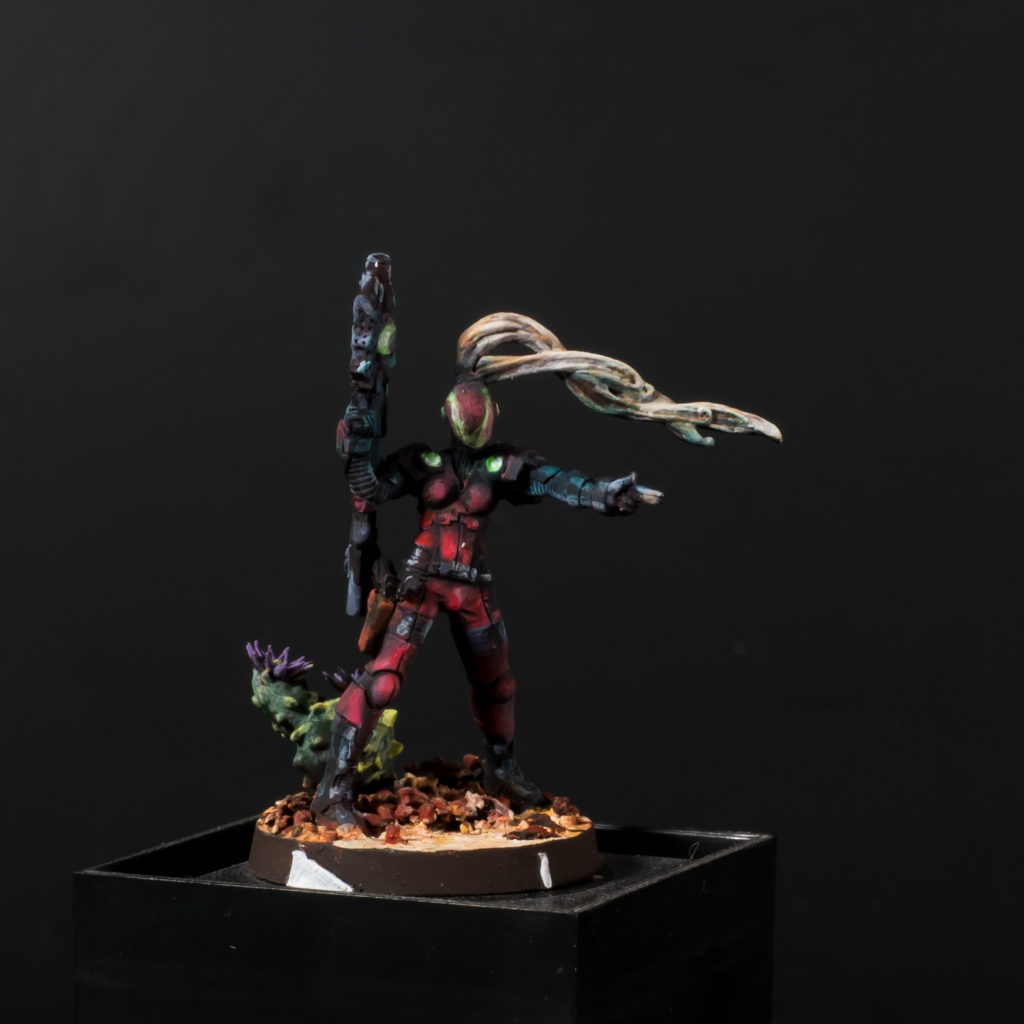 Burlesford – Namurr, Experimental Operative Group (Sith themed)/Dragon Lady HVT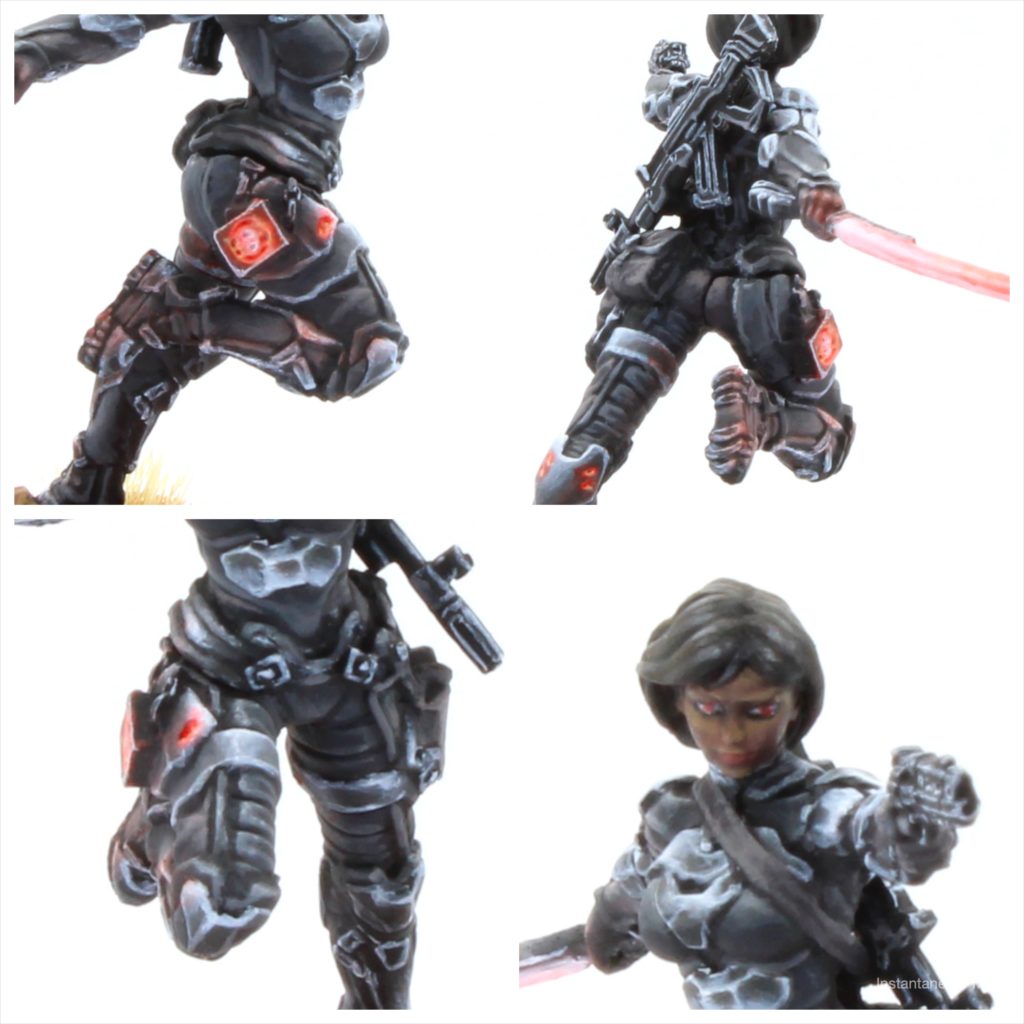 Ricardo Entjes – Epsilon Sniper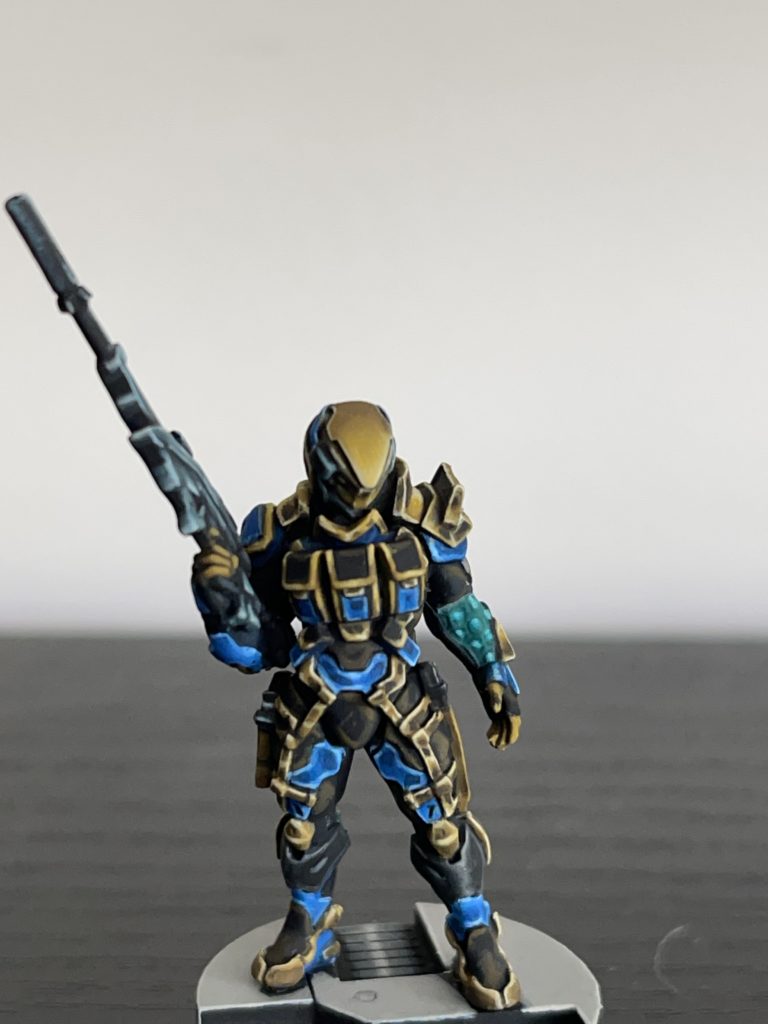 Ethan friel/BingoBangoBongo – Fraakta Drop Unit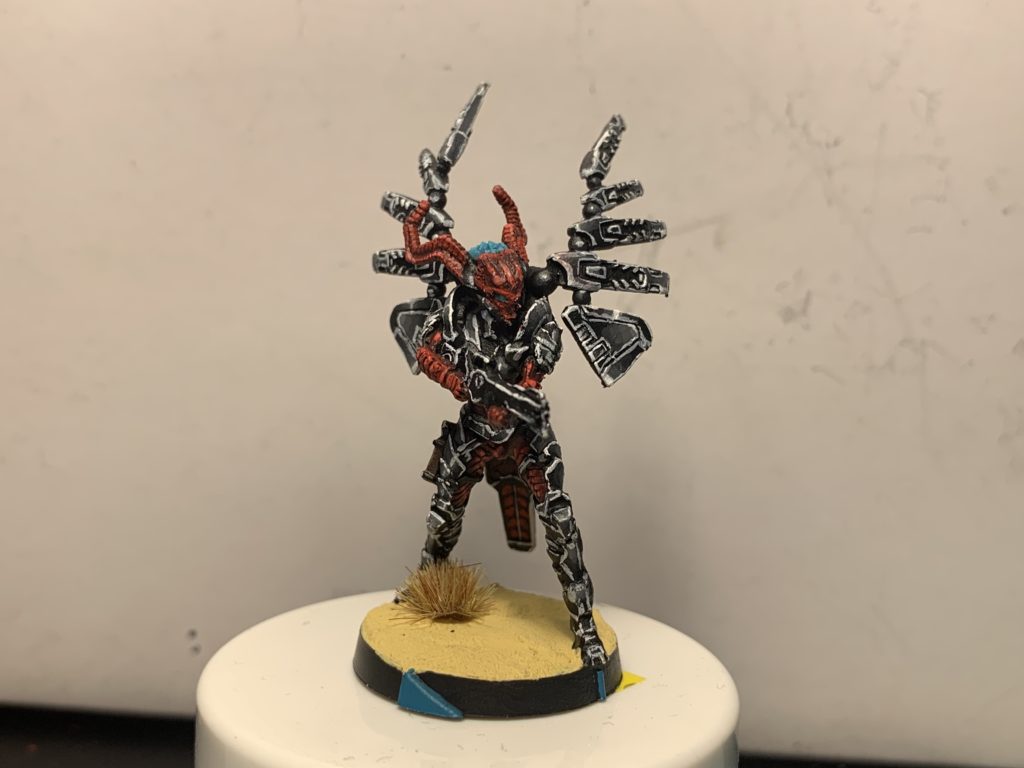 Roderick Huijgen/Vidrean/@meangreenminis – Indigo Spec Ops Captain, Uma Sørensen/Helen of Troy HVT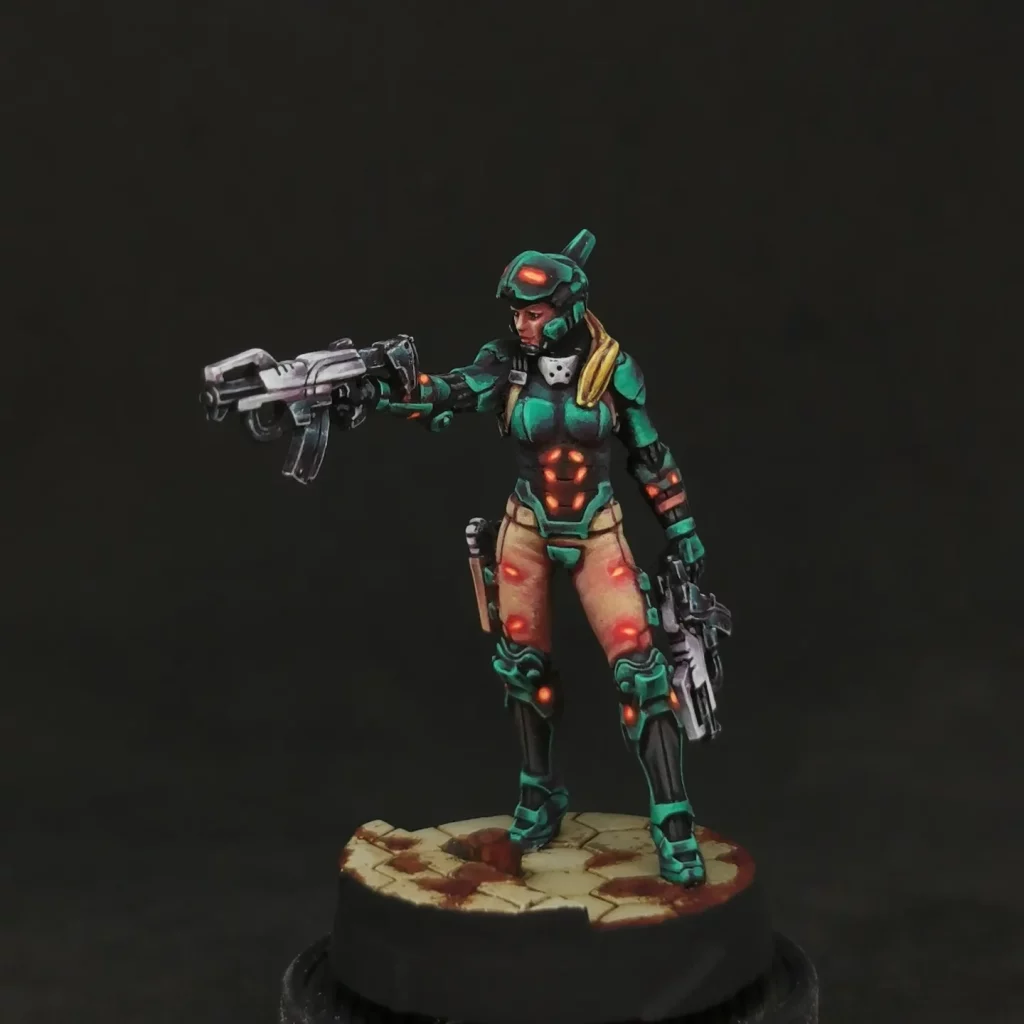 Hushhherism – Reverend Superior, Cassandra Kusanagi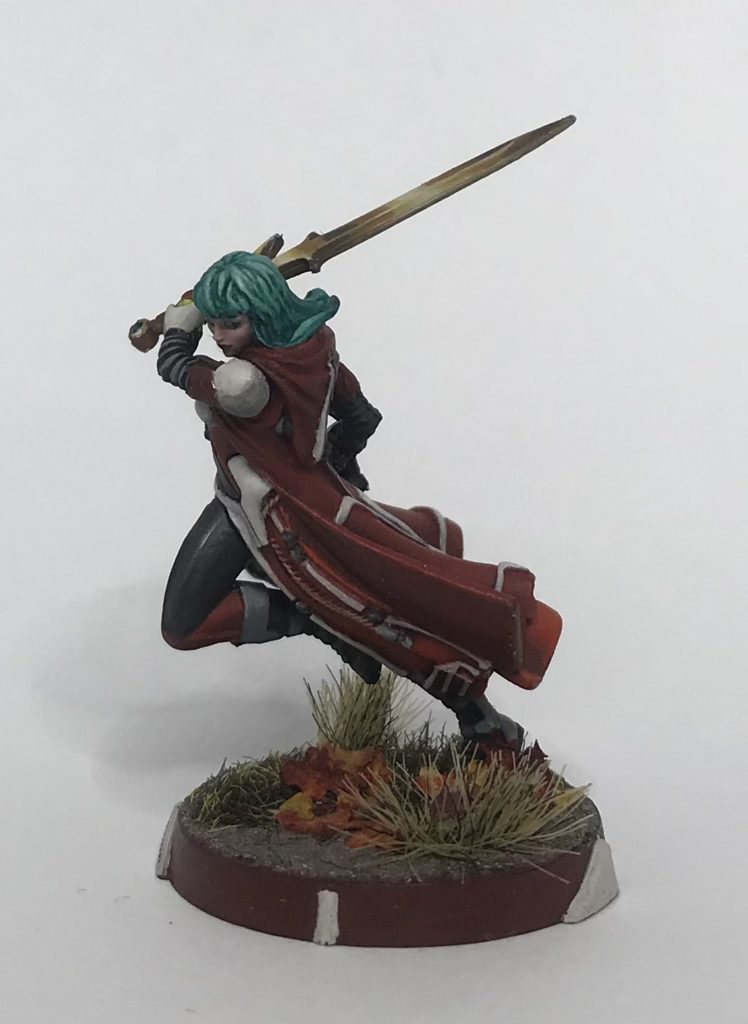 Rant Casey/@grokkedbandwidth – Mavericks, 9th Motorized Recon Battalion (Dismounted)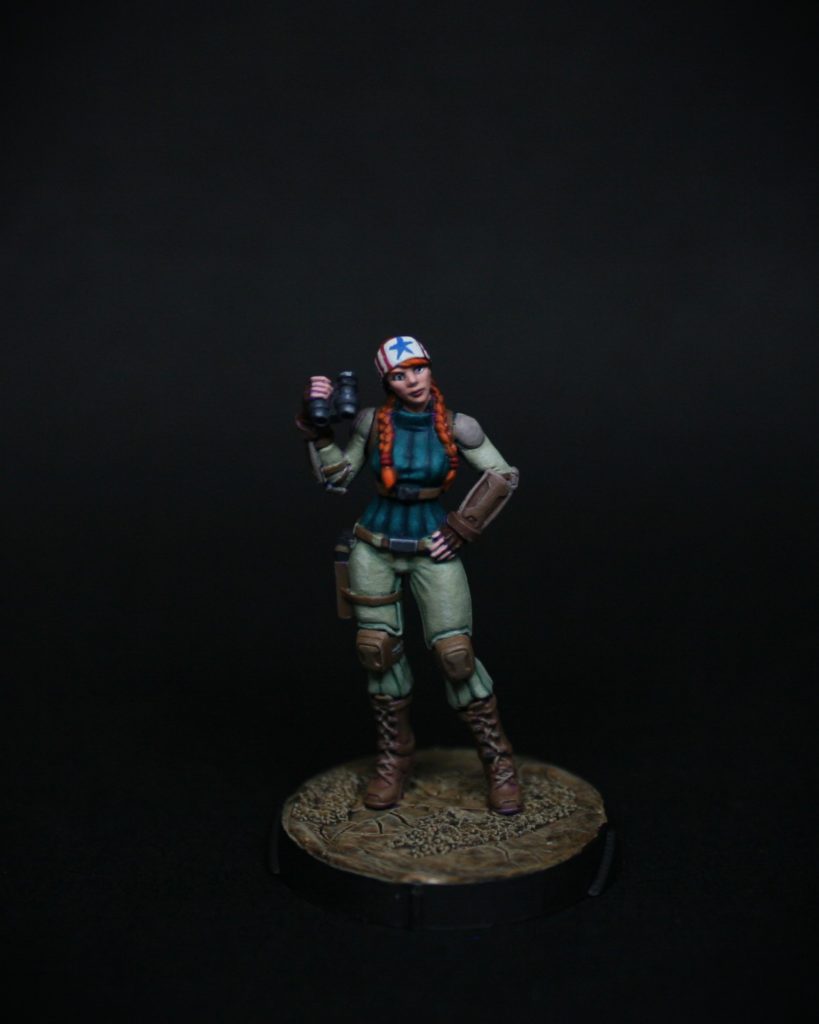 Christian Ohlrich/@ohlrichminiatures – Bixie, the Jade Champion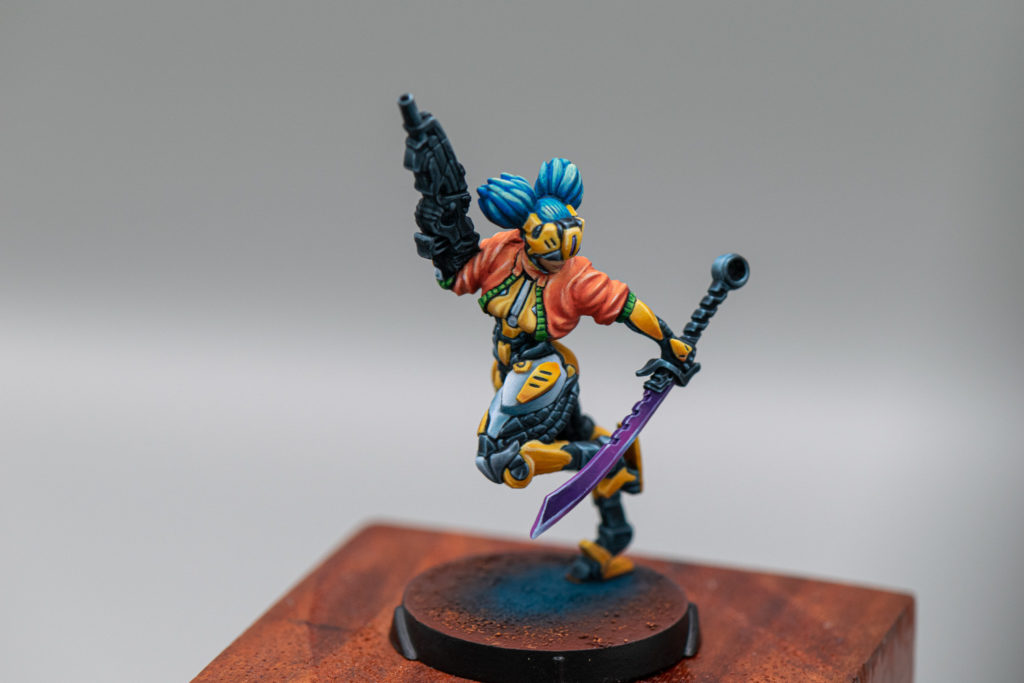 Dakota House/Fuwafuwaru – Nomads???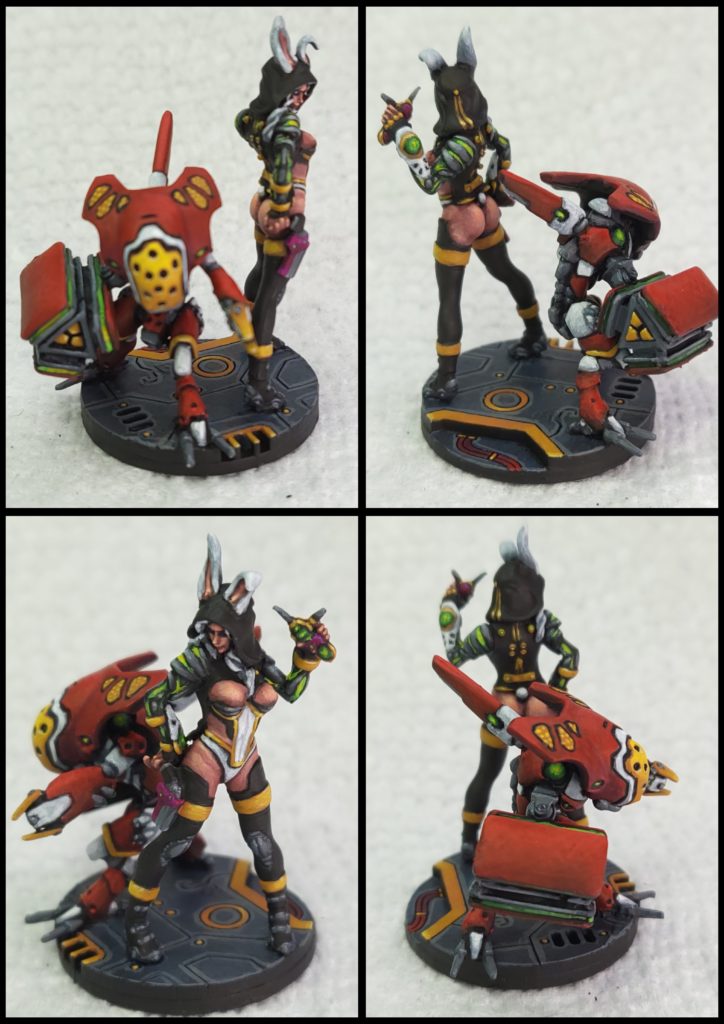 Kristian Greisen/fistymcbumbash/@kristianshobbycorner – Jazz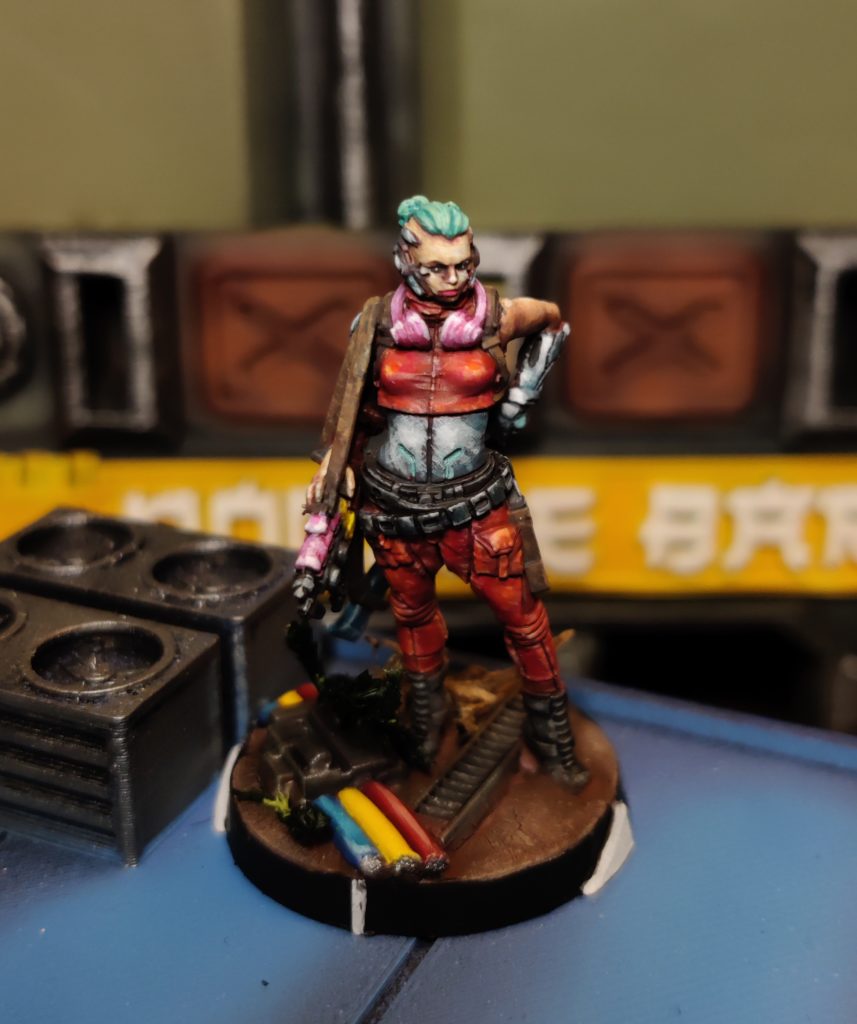 Michael Crawford/Agelaus – ORC troop (Plus scenic base and squad)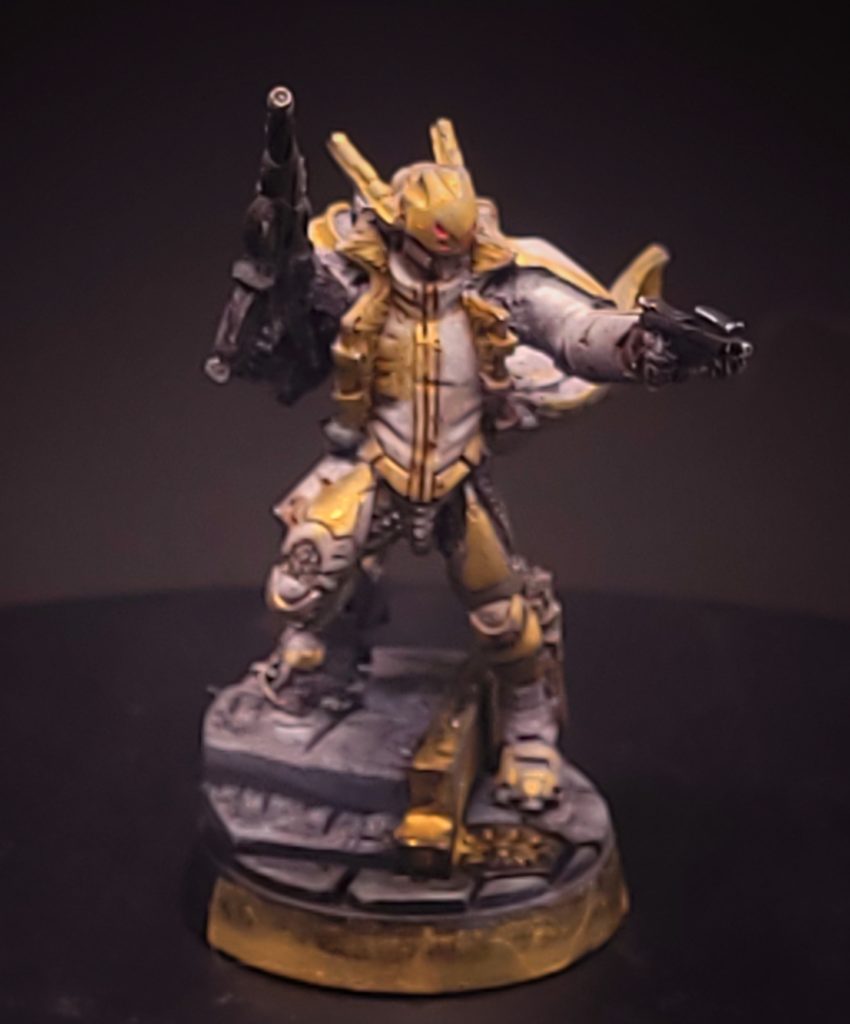 Third Place: Burlesford – Aida Swanson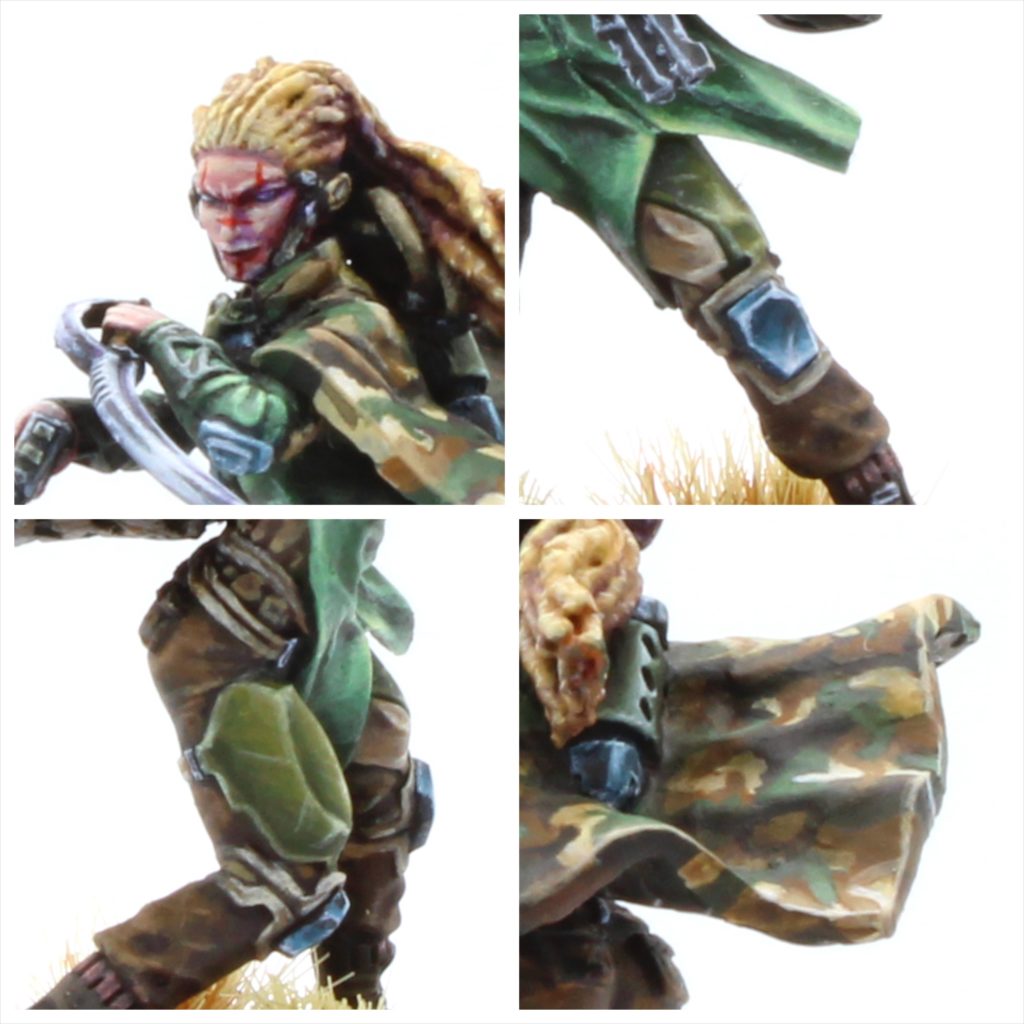 Second Place: Tomasz Kossowski/Sharrankar – Sukeul Commando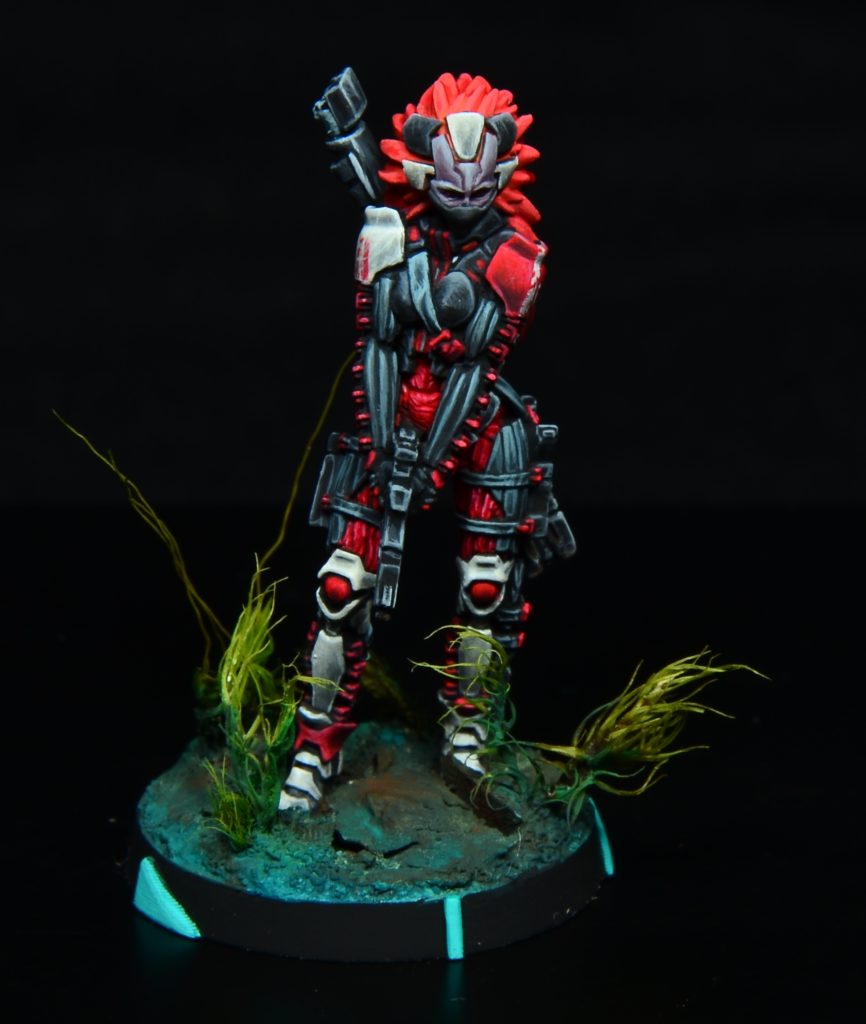 First Place: Doby Young/Dobes – Polaris Controller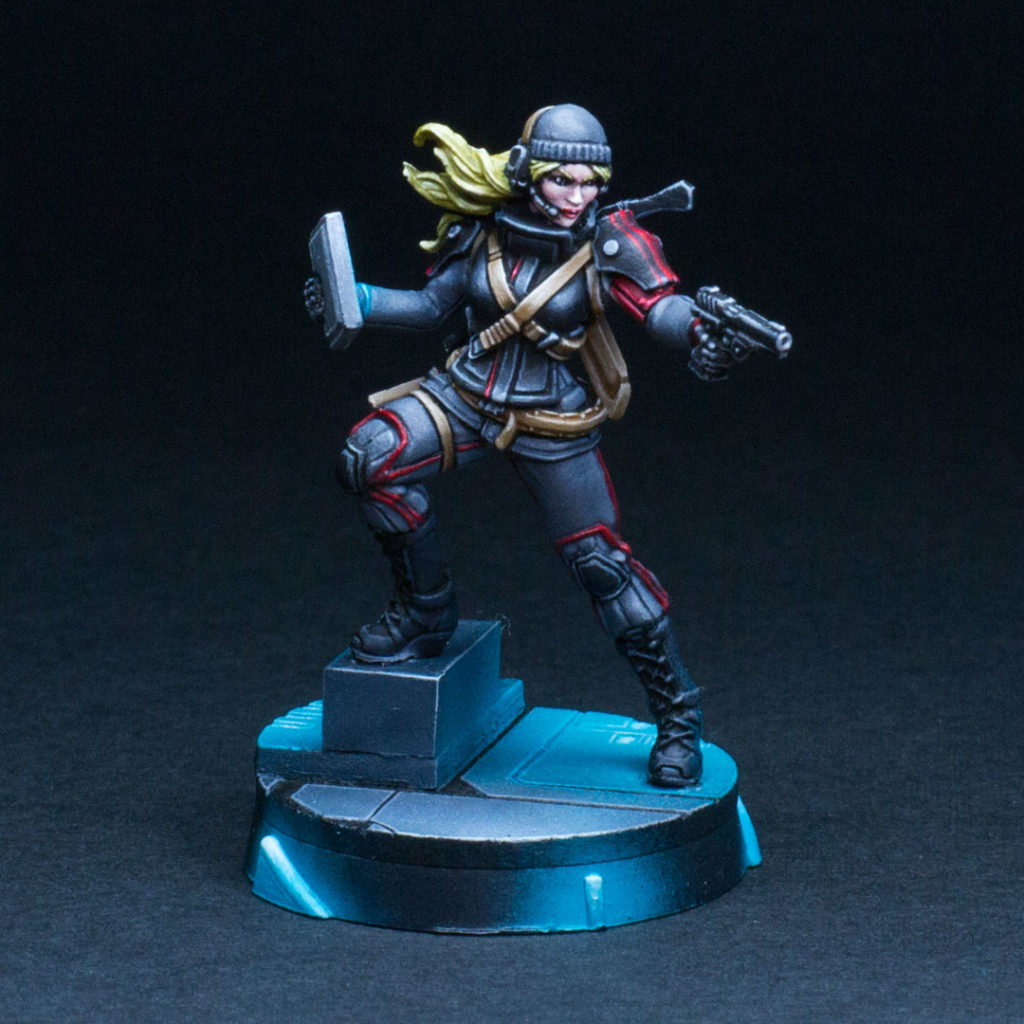 Silhouette 3/4
Dakota McCleve/Korshai – Lamedh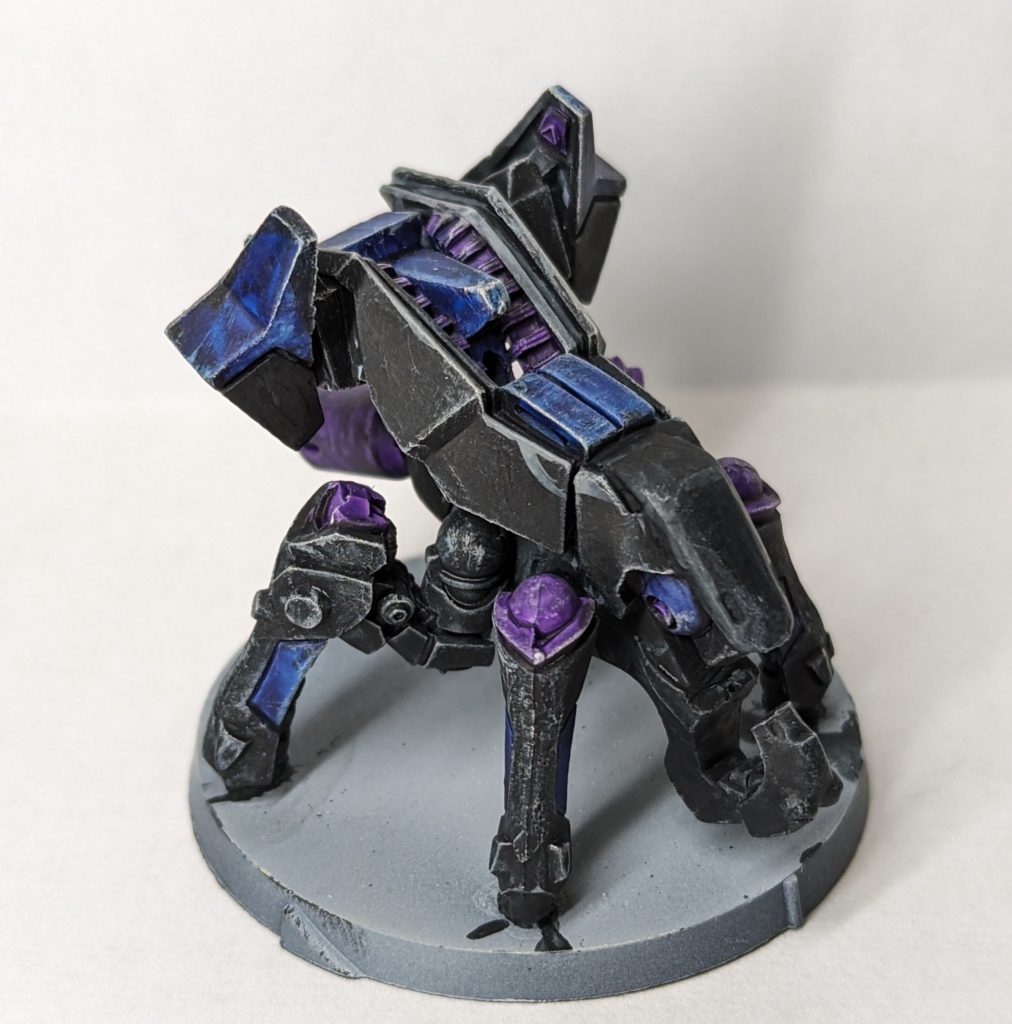 Hushhherism – Tsyklon Sputnik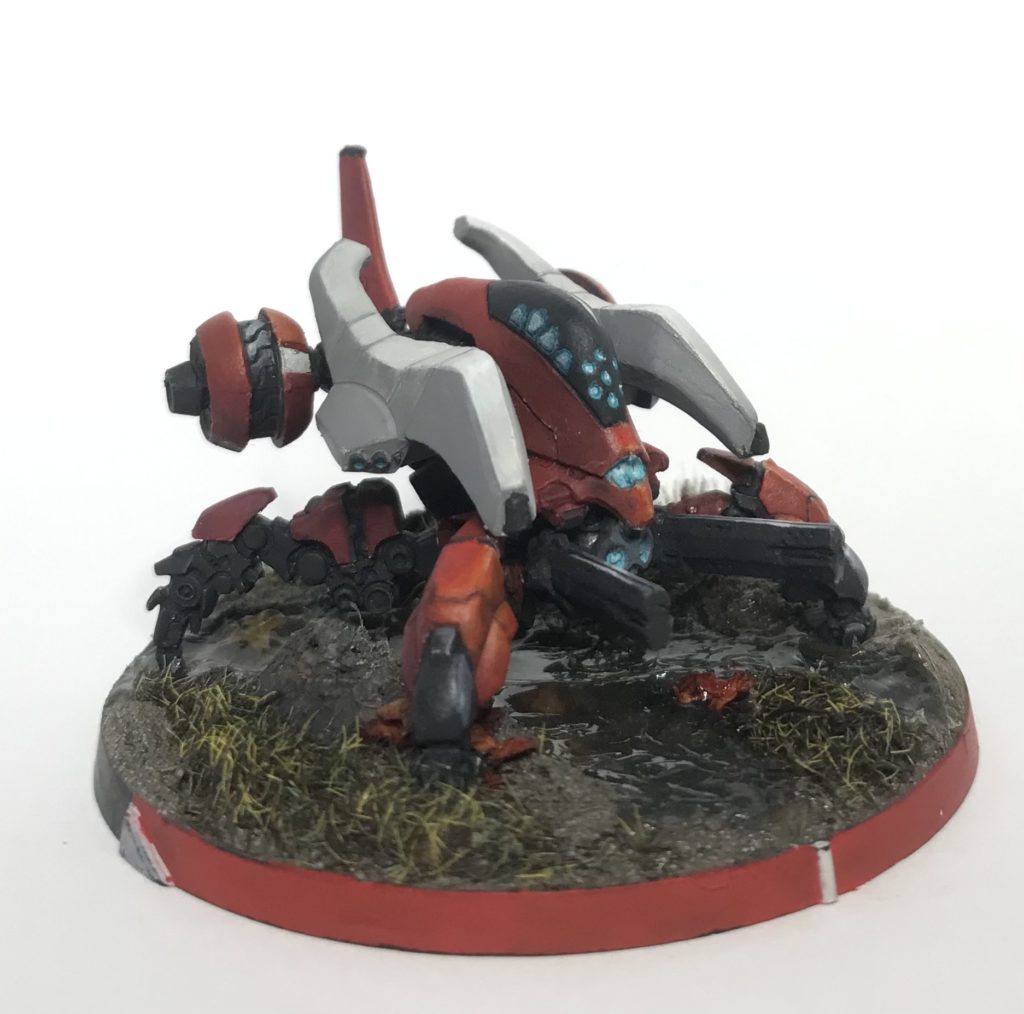 Winner: Burlesford – Rafiq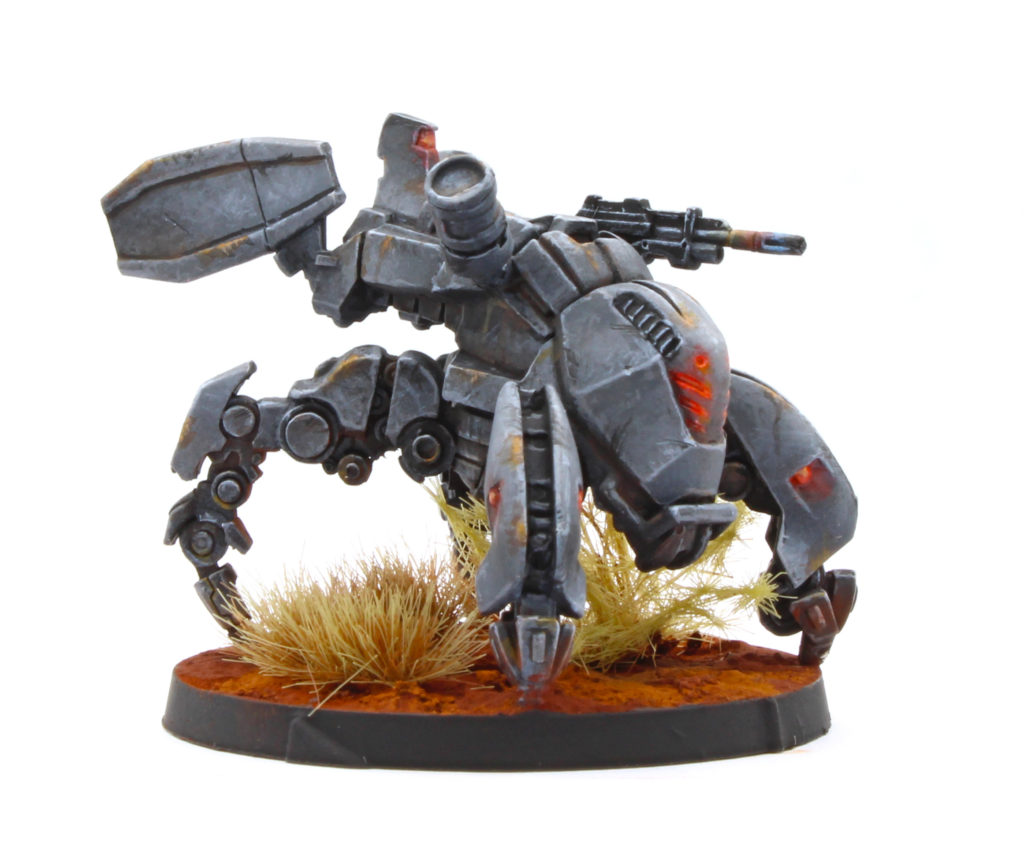 Silhouette 5
Doby Young/Dobes – Roadbots Highway Patrol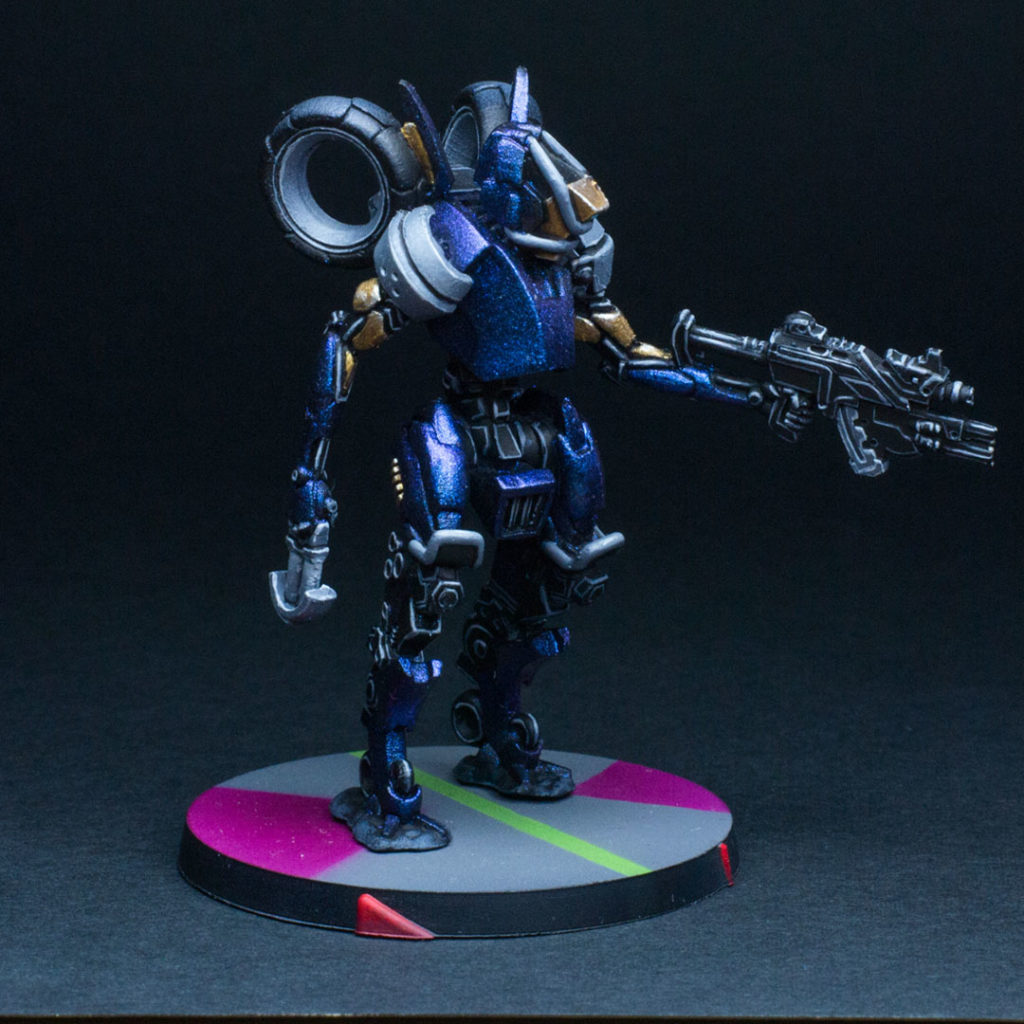 Michael Crawford/Agelaus – Bøyg Soldiers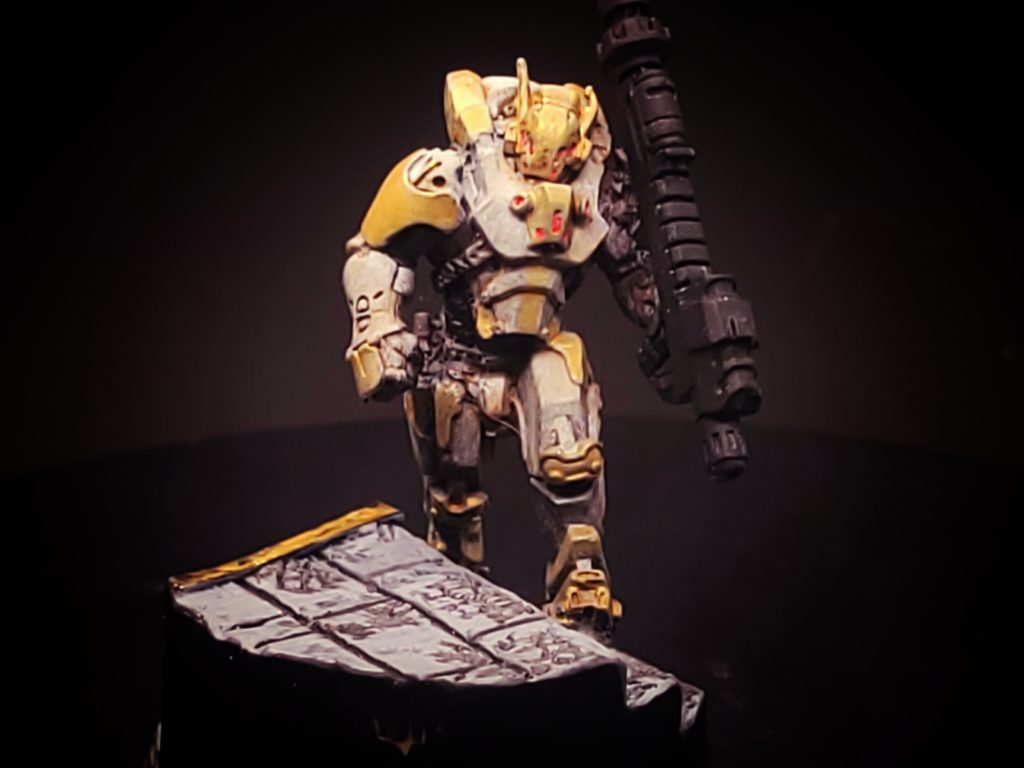 Winner: Burlesford – Tarik Mansuri, Khawarij Amir (Sith themed)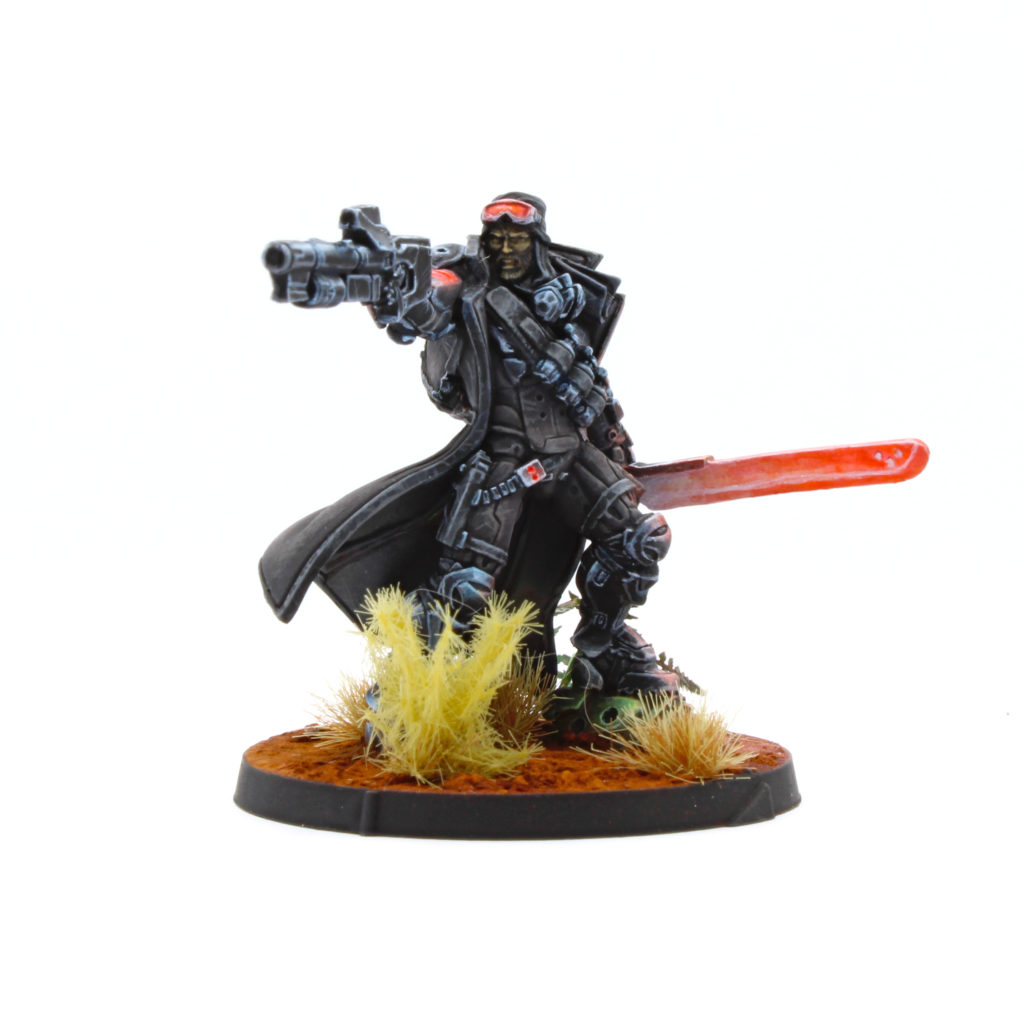 Silhouette 6-8
Ethan friel/BingoBangoBongo – Maghariba Guard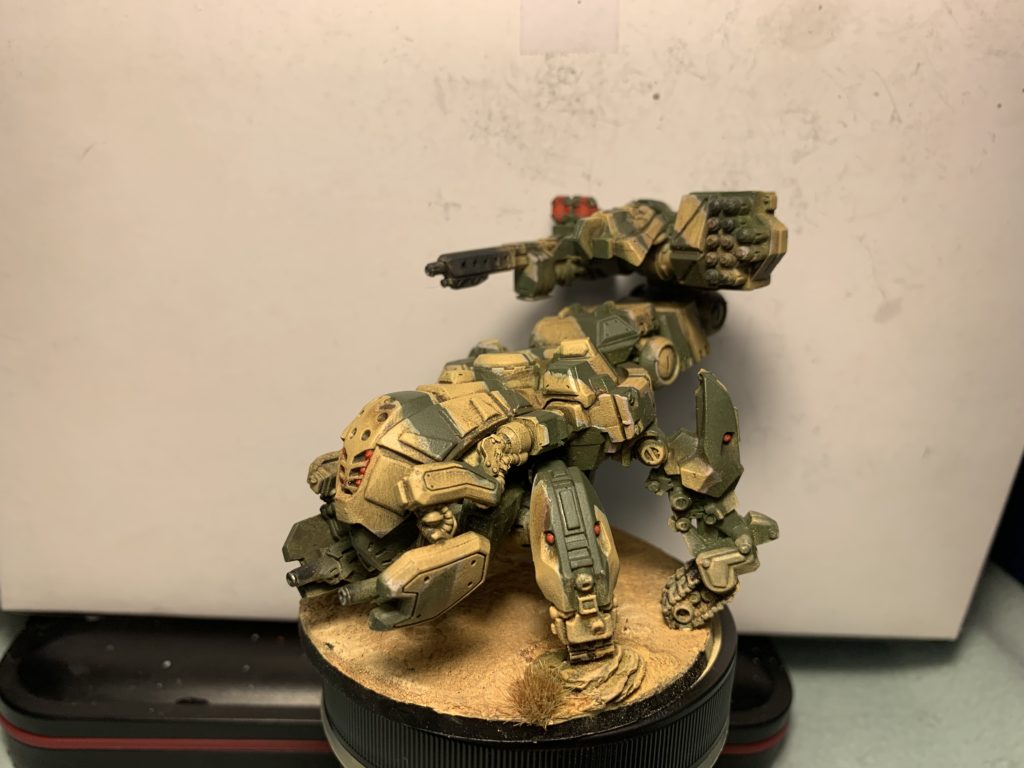 Kristian Greisen/fistymcbumbash/@kristianshobbycorner – Maximus, Optimate and Hexadome Legend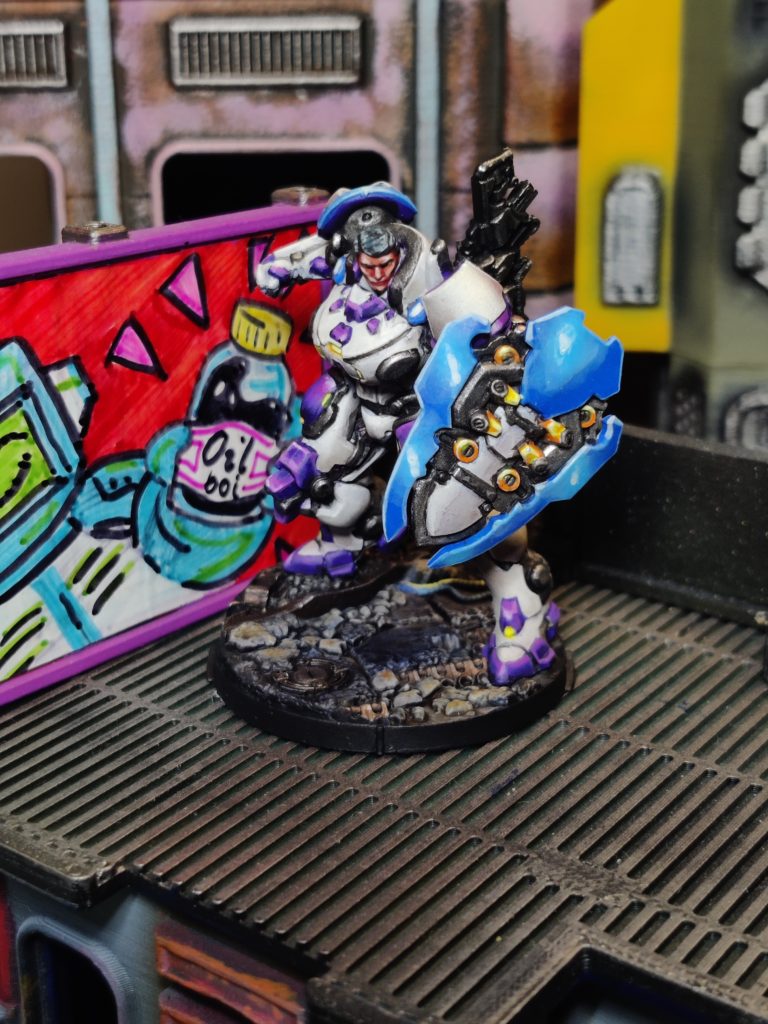 John Israel/@izzyspaintingworkshop – Guija Squadrons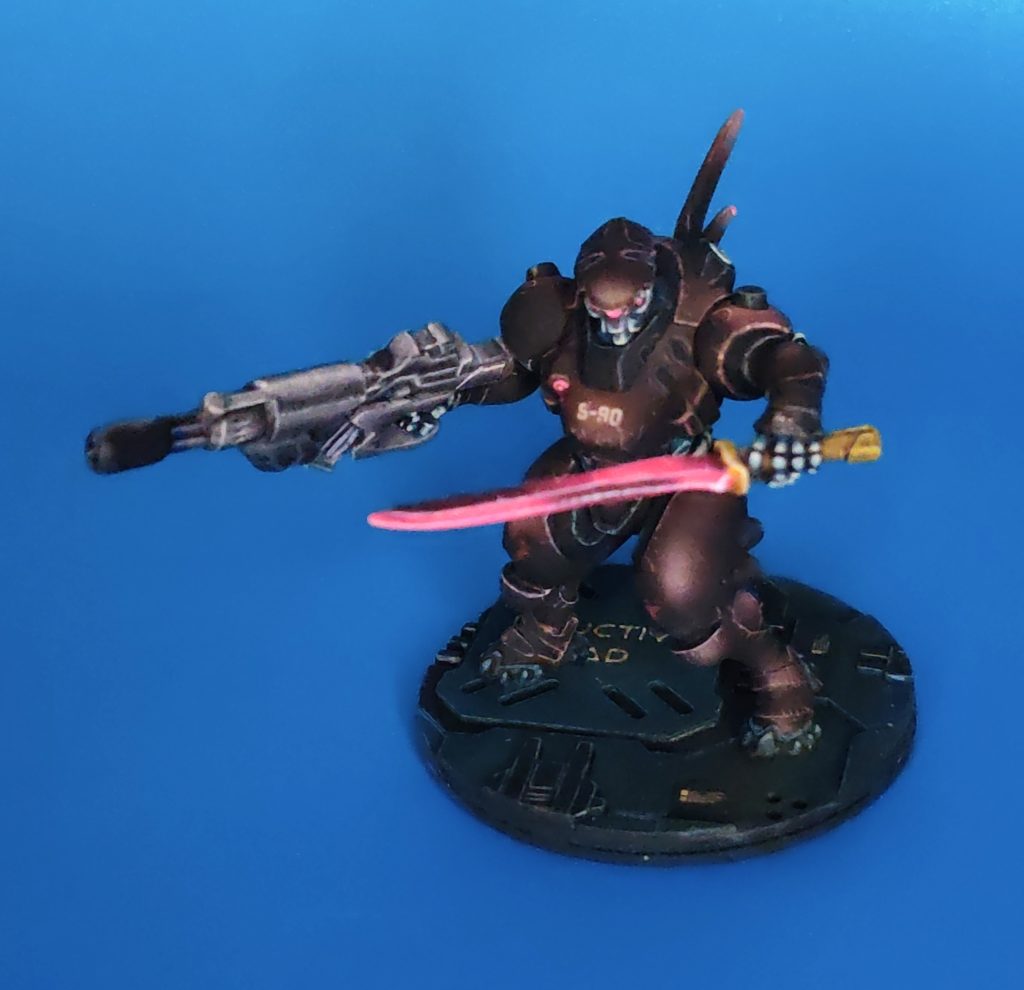 Burlesford – Shakush Light Armoured Unit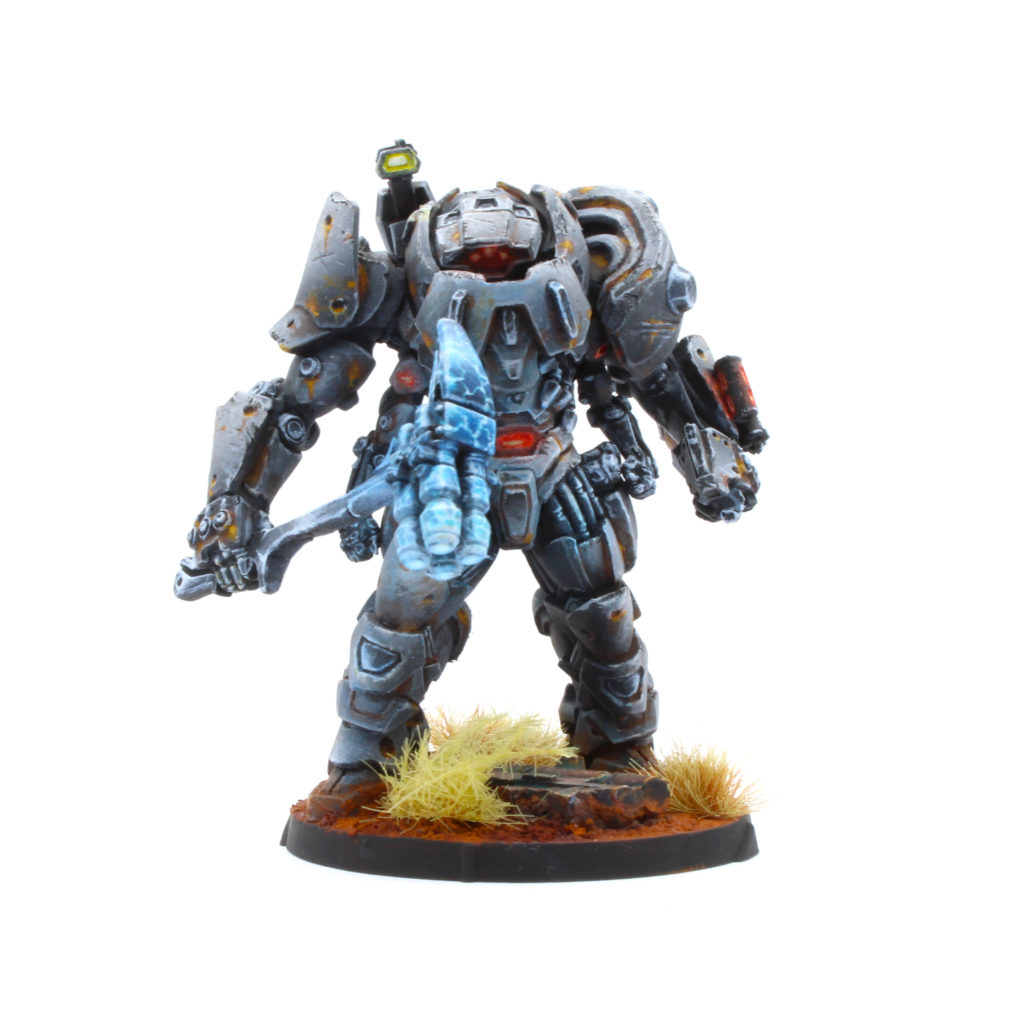 Drew Meger, The Corey Press – Polaris Bearpode
Winner: Doby Young/Dobes – Sergent Duroc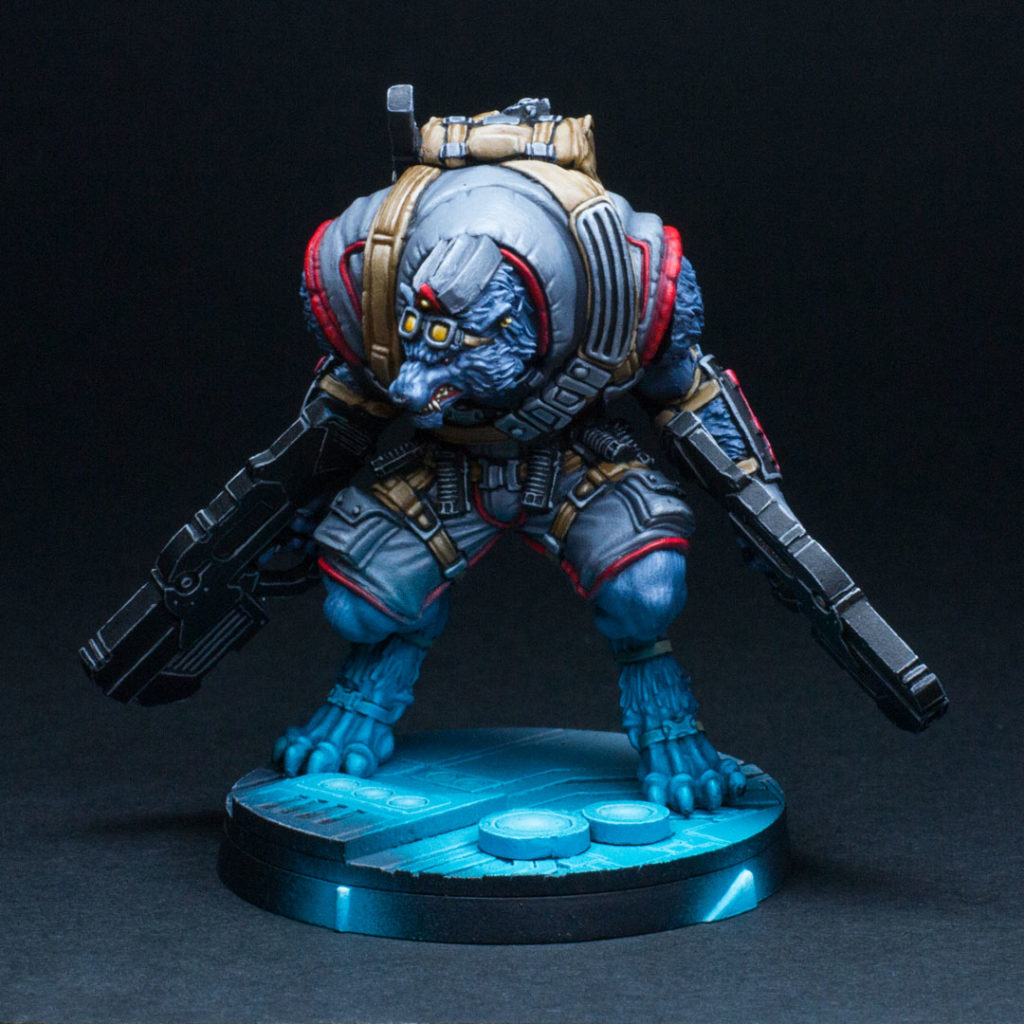 Overall Winner: Doby Young/Dobes – Polaris Controller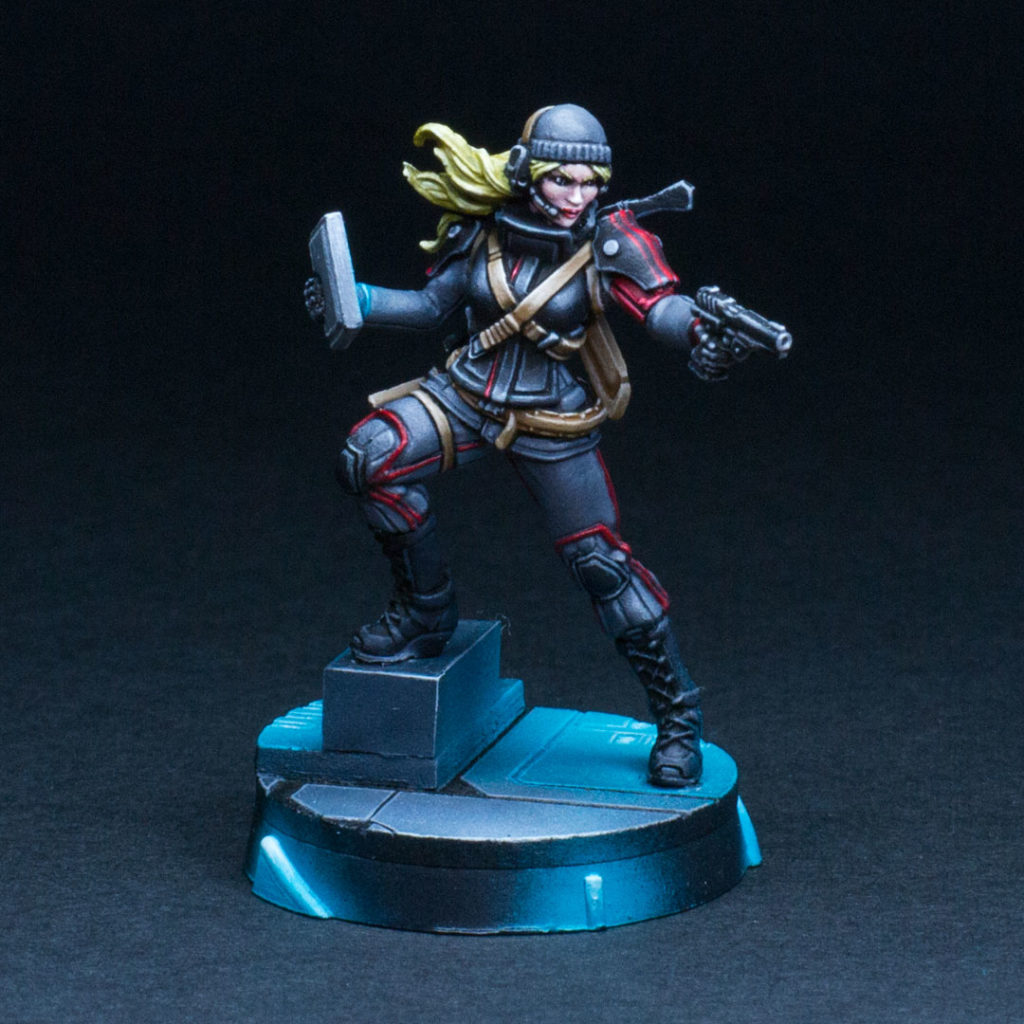 That all folks! We hope you have enjoyed the many excellent entries in this edition of the IGL Painting Competition. Many thanks to all our entrants and a big congratulations to Doby Young! A discount code for a sponsor of your choice will be winging its way to you soon.
If you are keen to take part, the next IGL painting competition is currently underway, check out the announcements in our Discord for more details.